Workers Compensation
Workers Compensation Insurance Florida: Affordable Workers Comp Florida
At ACI, we'll help you get the best workers compensation insurance. Florida businesses in all industries know that at ACI, we'll do everything we can to get you comprehensive and complete protection at an affordable price, with as little hassle as possible.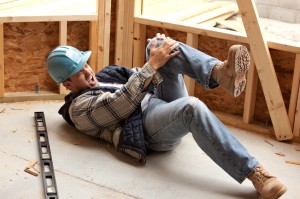 Workers compensation insurance Florida provides wage replacement and medical benefits to injured employees who suffered an accident in the duties of his or her employment. Workers comp Florida ensures that employees protected and receiving benefits are legally unable to sue the employer for negligence.
You may not even realize that your business is in need of FL workers comp, but it certainly applies to much more than the construction or manufacturing industries, for example.
It's crucial to know exactly what your workers comp Florida plan covers, and what it doesn't, and to what levels. We'll help you sort through all of the information to find the workers compensation insurance Florida policy which best applies to your business.
Contact us today and we'll help you find FL workers comp insurance. Florida businesses need to protect themselves from these scenarios, and a high quality general liability and workers compensation insurance plan can be both comprehensive and affordable.
Follow us to stay up to date, receive great offers & tips, and more:

View our business on Yelp