Buy Workers Comp Insurance for Greenhouses in Florida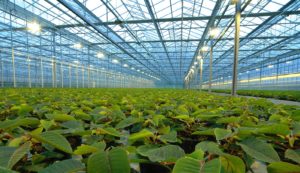 Greenhouses and plant nurseries are booming right now all across the state of Florida. If you run your own business in this field, you may be unsure of the requirements for workers compensation. Get started here and let ACI get you the policy you need.
Why Do You Need Workers Comp for Greenhouses & Nurseries?
There may be some confusion on the matter, but if you're in the commercial greenhouse or plant nursery business, then you're considered as being in the agricultural industry. This is an important distinction because it changes your workers compensation requirements in Florida compared to other industries and business types.
As an agricultural business, your greenhouse or nursery is required to carry workers comp when you have six or more regular employees, or when you have 12 or more seasonal employees for a minimum of 30 days. Whenever you meet or exceed either threshold, you're required to carry workers compensation.
With automated systems and technology today, not all greenhouses and plant nurseries in Florida will meet these levels. But in many cases, the large scale commercial enterprises have far outgrown those levels.
Get Your Greenhouse Workers Compensation Insurance Quote Today
Whether you have more questions or you're ready to get your free quote, simply pick up the phone and give us a call at 407.272.1976 and we'll be happy to help in any way that we can.