Employee Benefits: Florida Life Insurance
Life insurance has many uses. From insuring business owners and key employees, helping to fund a business transfer, pay death taxes, guarantee loans, pay off a mortgage, create a retirement fund, fund a college education, replace a charitable gift, and generally keep your family safe and secure should any unforeseen circumstances or events occur.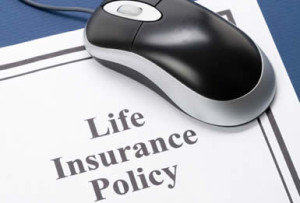 The bottom line is that you don't want to be left without life insurance when you need it the most. Allow the knowledgeable associates at ACI to educate you and your business on the permanent or term life insurance Florida options available.
Should you be in the market for extremely inexpensive term life insurance, permanent whole or universal life, we're here to help. We will customize the life product to fit your needs. and get you a quote absolutely free of charge.
You choose the benefit amount and the number of years you would like the policy to remain in force, or if you would prefer a permanent or whole life product instead. You may also choose riders such as accidental death and return of premium riders. We'll guide you through all of these decisions and give you all of the information you need to find life insurance which is perfect for you with as little hassle and headache as possible along the way.
Every individual, business or family is different in terms of financial capabilities and needs, dependents, unique circumstances and more, and that's why you need a carefully selected life insurance plan which is made to suit your specific needs and desires. ACI will secure the very lowest rates on any life insurance product and shop hundreds of carriers to ensure your satisfaction.
Contact us today for a free, no obligation Florida life insurance quote by calling 407.272.1976. You cannot afford to miss out on protecting your business, family or loved ones from unexpected or tragic circumstances, and we promise to find you the plan that best fits your needs.