Workers Comp Insurance for Amusement Parks in Florida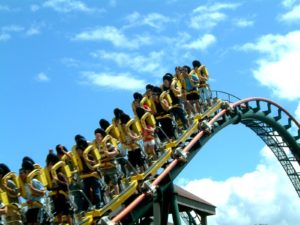 Amusement parks and theme parks remain a staple in Florida. Few other states, if any, can lay claim to this industry being a larger or more popular force. Workers comp insurance for amusement parks in Florida can be very confusing. Let our experts show you the options and coverage's available. Sit back, relax and let us do all of the work.
From the big names we all know and love, to smaller water parks, carnivals, and other similar enterprises, there's no shortage of options. And if you're in this industry in Florida, workers compensation is a mandatory.
Workers Comp Insurance for Amusement Parks in Florida
Why Do You Need Workers Comp?
The rule of thumb for this industry is that with four or more regular employees, you need to have workers compensation. And you'd have to be a pretty tiny amusement park to not reach that threshold.
Depending on what types of rides or entertainment options your theme park offers, there are certain employees who may also have elevated risks. These include lifeguards, for instance, as well as maintenance crews that may need to make repairs on large rides or work on heavy equipment, just to name a few examples.
Get Your Amusement Park Workers Compensation Insurance Quote Today
Don't get your thrills by trying to skate by without proper workers compensation coverage. Protect your business and your employees, and let ACI get you a great price with a quick, no strings attached quote. Call us at 407.272.1976 today to get started.
To view more information on Florida insurance rules and regulations, visit https://www.myfloridacfo.com