Ahhh, Florida. The sand, the beaches, the sun and plenty of water. When you want to enjoy all of that to its maximum, then you'll need to protect yourself with boat insurance FL designed to meet your needs, guard your investment and keep you safe.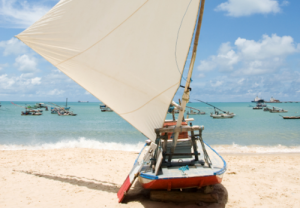 Attention Fisherman, Jet Skiers, Yachtsman, Sailboat Captains and owners of all other floating objects requiring insurance protection. ACI is the source for Florida's boaters who are looking for comprehensive Florida boat insurance coverage at a low cost.
We provide our protection and services to residents from all areas of the state when it comes to boat insurance. Jacksonville residents in particular, as well as those in Orlando near our offices and throughout the rest of the state turn to ACI to meet their needs, and all Floridians can find sensational deals and discounts, and full protection, with our boat insurance Florida plans, from Miami to St. Petersburg and everywhere else in between.
Should your boat be a victim of a storm, fire, theft or vandalism, or you damage another vessel or injure a person, boat insurance FL will protect against those hazards.
Do not be fooled into thinking that your homeowners insurance policy covers boats. Contact the professionals at ACI, give us the details of your vessel and we will gladly inform you if homeowners has you covered. If not, then we'll help you get a Florida boat insurance plan that guards you from all potential incidents.