Buy Workers Comp Insurance for Farming in Florida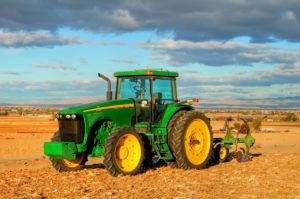 If you're a farmer in the state of Florida, it's crucial that you're up to date on the latest requirements and regulations for farming workers compensation coverage. Read on to learn more and if you have any questions, feel free to get in touch with us at anytime.
Why Do You Need Workers Comp for Florida Farms?
Florida farmers are required to follow the state's unique requirements for the agricultural industry. In this case, any farm or agricultural business is required to carry workers compensation insurance when they either have six or more regular employees, whether full or part-time, or they have 12 or more seasonal employees for a period of at least one month (30 days) or longer.
This is as opposed to other industries in the state, with have a more simplified requirement of four or more employees, period.
Of course, farming carries risks and challenges that other industries and business types don't. It's a labor intensive line of work, and it involves machinery and equipment, along with often hot and tough conditions in the field for long days. It's prevalence in the state is why it is separated into its own category in terms of the aforementioned requirements.
Get Your Farmers Workers Compensation Insurance Quote Today
ACI can help you with a free, no obligation for your farmers workers compensation in Florida. Call us at 407.272.1976 and we can provide immediate assistance today.