Buy Florida Agriculture Workers Compensation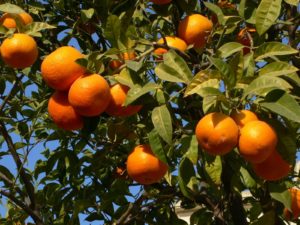 Farms and nurseries must follow unique requirements for Florida Agriculture Workers Compensation.  When you're ready to get started, we will make certain you are covered for the worst.  Why? If you are sued and do not have enough coverage,  the courts will take anything that has value and award it to the claimant. That can put you out of business.
Why Do You Need Workers Comp for Agriculture?
Agricultural businesses carry unique risk factors compared to other business types. For instance,  It's a physical and labor intensive job. Employees straining their bodies day in and day out.  There's also often heavy machinery involved, which adds to the potential risk factors. Managing the risk in imperative for the survival of your business.
In the state of Florida, agricultural companies with six or more regular employees need coverage. Additionally, coverage is mandatory if there are 12 or more seasonal employees. Seasonal employees who work for 30 days or longer need coverage. The last thing you want is to get caught without coverage. That is why ACI insurance is the choice of the agricultural business. Our staff works diligently to secure the best coverage at the lowest cost.
Get Your Agriculture Company Workers Compensation Insurance Quote Today
We know that learning the requirements for Florida Agriculture Workers Compensation can be confusing. However, we ensure you have the protection that your business needs. If your business is not covered correctly, you could lose it in a law suit.  Call us at 407.272.1976 and we can answer any questions and get you started. There is no obligation. If all that is needed is advice, call. Our consultants will be glad to help.
For information on workers compensation in other States please visit https://www.usacommercialinsurance.com
For more information on Florida insurance rules and regulations, please visit https://www.myfloridacfo.com
To secure a free, no obligation quote, click here.  https://www.lowcostfloridainsurance.com/contact/