Buy Workers Comp Insurance for Hotels in Florida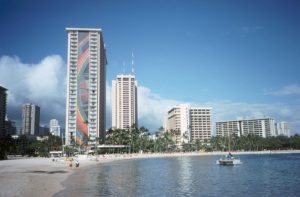 The hotel industry is one of Florida's largest and most lucrative, and whether you run a single small property by the beach somewhere, or a chain of hotels with hundreds of rooms apiece, you'll need the right worker's compensation coverage to protect your business and its employees.
Why Do You Need Workers Comp for Hotels?
All businesses with four or more regular employees are required to have workers comp insurance in Florida, excluding certain specialty industries. That means that even for the smallest of hotels, it's likely you'll need workers compensation.
Further, there are plenty of opportunities for workplace injury in the day-to-day operation of a hotel in Florida. Consider the physical chores of housekeeping and maintenance crews, the elevated risks taking place in the kitchen, and on down the line from there.
Get Your Hotel Workers Compensation Insurance Quote Today
ACI is ready and waiting to help you with a free, no obligation quote. Simply pick up the phone and call us at 407.272.1976 today.