Buy Workers Comp Insurance for Outpatient Rehab in Florida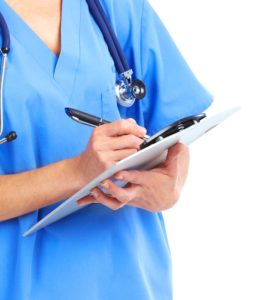 Outpatient rehab facilities have all types of insurance requirements. Most deal with the well-being of your patients or clients, as well as what you have to do to be in compliance while treating them. But you can't forget about your employees either, and workers compensation coverage is a key component of that.
Why Do You Need Workers Comp for Outpatient Rehab Centers?
All businesses in the state of Florida with at least four employees, including either part-time or full-time, are required to have workers compensation insurance. Beyond that though, you'll want the peace of mind of knowing your employees and your business are fully protected at all times.
Outpatient rehab facilities have assorted risk factors that can lead to workplace injury. Dealing with often busy settings with many workers and patients, the potential need to spring into action to assist a patient, operating sometimes high-tech or heavy duty machinery, and more, all contribute to the potential risk.
Get Your Outpatient Rehab Facility Workers Compensation Insurance Quote Today
Don't leave yourself, your employees or your business unprotected. Get your free and no obligation quote by calling ACI today at 407.272.1976.