Buy Workers Comp Insurance for Pubs & Taverns in Florida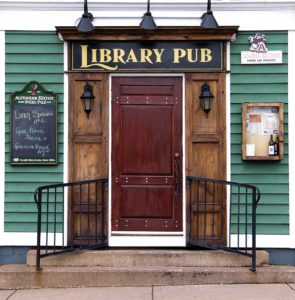 If you own a pub or a tavern style establishment, there's a good chance you need proper workers compensation insurance. And even if you technically aren't required, you certainly should still go ahead and ensure that you're properly protected.
Why Do You Need Workers Comp for Pubs or Taverns?
All businesses with four or more regular employees, including part-time and full-time, are required to have workers compensation coverage in Florida. There's no getting around that.
There's a chance that your pub or tavern might be making do with just three employees. But that doesn't mean you should skip the workers comp. Consider the likelihood of slips with wet surfaces and spilled drinks, bartenders and other staff dealing with breakable glass. Oh, and not to mention the potential unruly or intoxicated customer. These are all good reasons you'll never want to go another day without full workers comp insurance.
Get Your Pub or Tavern Workers Compensation Insurance Quote Today
ACI will get your business seamlessly protected. Get your no hassle, no obligation free quote today by calling our office at 407.272.1976. You and your business will be in good hands with our team.