Buy Affordable Condo Insurance Florida & Renters Insurance FL:
Many people don't realize that they need, and should have, condo insurance Florida, or renters insurance FL, depending on where you live and what your circumstances are. This kind of protection can come in handy down the road, often when you least expect it, and you don't want to be caught without it when and if something arises.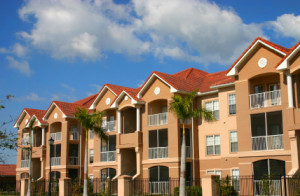 So what exactly will condo insurance Florida do for you? Condo and renters insurance FL protect you on several different levels. First, it protects you financially if somebody is injured within your residence or on the property. Second, it protects you from loss from theft or burglary. Plus, condo insurance Florida will offer various different protections against mishaps ranging from fires to all kinds of other unforeseen damage, and potentially will even offer maintenance and repair assistance.
At ACI Insurance, we work with dozens of different insurance companies in order to help you find the single best plan for you, at the lowest price available. Contact us today or feel free to drop by our offices, and we'll get you a no obligation free quote on condo insurance Florida or renters insurance FL, and we'll explain what you need and why you need it.