Buy Workers Comp Insurance for Excavators in Florida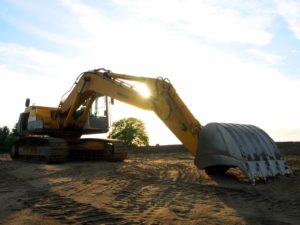 If you run an excavating business in Florida or if you're a self-employed contractor handling excavation work, then you may be wondering about your needs for workers comp insurance. ACI will help you figure out what you need, and will ensure you get the right coverage at the right price.
Why Do You Need Workers Comp for Excavating?
Excavation by its nature involves the operation of heavy duty machinery. And anytime you're operating that type of equipment, there's some element of added risk of injury to your work. Certainly more so than your typical 9-to-5 office job.
Further, excavation is essentially a part of the construction industry. And in the construction industry within the state of Florida, all businesses are required to have workers compensation insurance. There's really not much getting around that.
Meanwhile, sub-contractors are either required by the contractor to show proof of their own coverage, or if not, become considered as employees of the contractor when it comes to workers comp coverage and claims.
Get Your Excavator Workers Compensation Insurance Quote Today
Let us handle the hassle and the stress for you. Call us today at 407.272.1976 and we'll get you started with a free, no obligation quote on the coverage you need.