Buy Workers Comp Insurance for Beach Clubs in Florida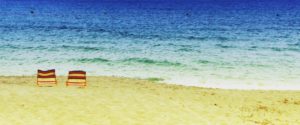 It's no secret that one of the aspects of Florida that people love the most is all of its wonderful coastline. That offers tons of opportunities for successful businesses in fields such as beach clubs, along with yacht clubs and pool clubs. Florida businesses in this sphere will need to protect their employees and the business itself with proper workers compensation coverage.
Why Do You Need Workers Comp for Beach Clubs?
The generic rule for Florida businesses is that with four or more regular employees, you need to obtain workers compensation. The only exceptions are for certain specialty industries with different levels and requirements.
For beach and yacht clubs in Florida, most will meet and exceed this threshold. And anytime you mix sand, water and sun together, along with employees moving chairs and equipment around, acting as lifeguards, operating boats, and so forth, there are industry specific risks that you need to guard against.
You need someone who understands your industry and your business, and can help you maneuver through requirements as well as recommendations.
Get Your Beach Club Workers Compensation Insurance Quote Today
Now that you know what you need, let ACI handle the legwork for you. Call us at 407.272.1976 today for a free quote and we'll be happy to answer any other questions.