Buy Workers Comp Insurance for Dairy Farming in Florida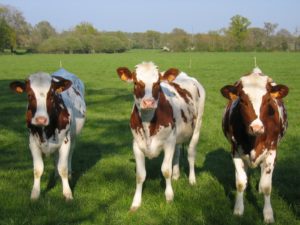 Dairy farming doesn't get the spotlight in Florida like other forms of farming do, but that doesn't make the industry any less important. Dairy farming in Florida is a growing industry and a large force, and if you run your own operation, you'll need to ensure you have the proper workers compensation insurance.
Why Do You Need Workers Comp for Dairy Farms?
Florida has different requirements for the agricultural industry as opposed to nearly every other industry in the state. For most businesses, a simple threshold is given that if you have four or more regular employees, you'll need workers comp.
For agricultural businesses though, the requirement dictates that you need workers comp when you have six or more regular employees. Additionally though, you also need workers comp if and when you have 12 or more seasonal employees for a minimum of 30 days. If you reach either or both of these markers, your dairy farm in Florida will need workers compensation insurance.
Get Your Dairy Farm Workers Compensation Insurance Quote Today
Let ACI help you with a free, no obligation quote, and we'll help secure you a great rate, and a policy which matches your needs. Call us today at 407.272.1976 to begin.