Buy Workers Comp Insurance for Refuse Hauling in Florida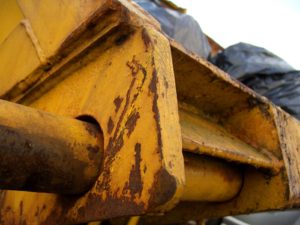 Refuse hauling companies in the state of Florida need to obtain the correct form of workers compensation insurance. We're here to help, and at ACI Insurance, we have the experience and expertise you can rely upon.
Why Do You Need Workers Comp for Refuse Hailing?
All non-agricultural businesses in the state of Florida have the same employee minimum threshold in terms of workers compensation requirements. If your business has four or more full or part-time employees, then it's required.
This almost certainly applies to your refuse hauling business, and there's no getting around that.
Beyond that though, refuse hauling and waste removal also includes certain risks and physical tasks which other industries don't. From dealing with heavy machinery and trucks or other vehicles, to physical lifting and moving, and more, the chance for injury is prominent in this field, and employers need to protect themselves and the individuals who work for them with the correct coverage.
Get Your Refuse Hauler Workers Compensation Insurance Quote Today
The good news is that your worker's compensation insurance doesn't need to be expensive or difficult to obtain. Give us a call at 407.272.1976 and we'll be happy to be provide you with your free, no obligation quote.