Buy Workers Comp Insurance for Orange Farmers in Florida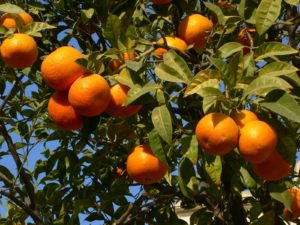 Florida may be the Sunshine State, but all of that sunshine goes into the production of our bounty of oranges. And if Florida is known for anything, it's likely just that. At ACI, we have extensive experience working with orange farmers in the state, and can easily get you equipped with the proper workers compensation coverage that you need.
Why Do You Need Workers Comp for Orange Farms?
Ask any farmer and he or she will tell you that the day in and day out rigors of the job come with plenty of injuries, and overall wear and tear. Farmers deal with a unique set of circumstances from other businesses.
Considering agriculture is so prominent in Florida, the state has separate workers compensation requirements for this industry. For agricultural businesses, including orange farmers such as yourself, you're required to carry workers compensation when you either have six or more regular employees, or 12 or more seasonal employees who work at least 30 days.
Get Your Orange Farmers Workers Compensation Insurance Quote Today
Those regulations are a little bit tricky and there are still a few additional variables to consider. So feel free to give us a call at 407.272.1976 and we'll be happy to answer any questions and get you started with a free, no strings attached quote on your workers comp.