Buy Workers Comp Insurance for Crane Operators in Florida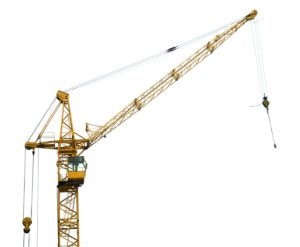 If you're a crane operator in the state of Florida or you run a crane operating business, then you'll likely be in need of workers compensation insurance. ACI can get you started with a free quote, and ensure you get the right coverage at the right price.
Why Do You Need Workers Comp for Crane Operating?
When it comes to heavy machinery, it doesn't get much heavier than cranes. While they're of course quite safe, crane operation does indeed carry more risk than most other professions. Just ask anybody who's ever climbed up to the top of a crane to sit inside that "office" all day what it's like to operate one.
For business owners, keep in mind that all businesses in Florida considered to be in the construction industry are required to carry workers compensation insurance if they have just a single employee. And that includes themselves.
If you're a hired sub-contractor, the contractor is either supposed to enforce you having your own workers compensation, or if not, you're legally considered an employee of the contractor in matters of workers compensation, injuries and potential legal claims.
Get Your Crane Operators Workers Compensation Insurance Quote Today
Make sure that you have the protection you need from the start. Call ACI today at 407.272.1976 and we'll be happy to answer any questions while providing you with a free, no strings attached quote.