Buy Workers Comp Insurance for Resorts in Florida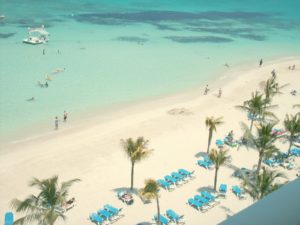 Florida resorts offer the platonic ideal for many travelers and vacationers in terms of what they're looking for in a destination. It's one of the largest industries in the state, and it's essential for any business owner within the field to obtain the right workers compensation coverage to match their needs.
Why Do You Need Workers Comp for Resorts?
Excluding a few industries such as agriculture, all businesses in the state of Florida must carry full workers compensation insurance when they have four or more regular employees on staff. In the world of resorts, you're more likely to have 40 or 400 than under four, so it's essentially a mandatory for everyone in the industry.
Working at resorts in Florida certainly isn't without risk, either, although it's spread out and it varies by job type. For instance, you might have lifeguards at your pool or at your beach. You will likely have chefs in kitchens, along with wait staff and bartenders. There are maintenance crews with physical tasks to do, housekeeping with its daily rigorous demands, and much more. Don't leave your employees and your business unprotected when you need it the most.
Get Your Resort Workers Compensation Insurance Quote Today
You can trust in the experience and expertise of ACI. Call us at 407.272.1976 today and we'll be happy to get started working on an affordable Florida workers compensation plan that makes the most sense for your business's specific needs.