Customizable & Affordable Florida Employee Benefit Packages
We are living in an age of constant change. Employee benefits, Florida health plans, group health insurance and more are all changing at blazing speed. How do you keep up? Do you know of the rules and regulations that have already gone into effect? Are you aware of what is coming? Most of all, how can you get the Florida health insurance plans that your business needs without destroying your budget?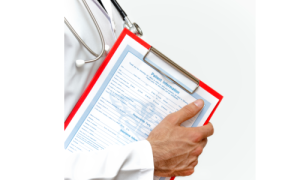 Have no worries, our staff members at ACI are committed to educating and consulting with our clients to secure Big Company Benefits for any size business. We'll help you find the affordable employee benefit plans that provide you and your employees with the protection you deserve, without setting you back financially.
By working with all of the top providers, we can provide you with a tailor-made solution that's just right for your business, and we can do it all while providing the affordable pricing you deserve.
For more information on some of the Florida health employee benefit plans we offer, you can take a look at our pages for:
How We Can Help Your Business With Employee Benefit Plans in Florida
In today's environment, it has been proven that you can bring in a higher quality of employees by offering superior benefits. Whether you would like to implement Health, Dental, Life, Vision, 401K, Accident/Injury, Cancer, Critical Illness or any other employee benefit available, we can implement Florida employee benefit programs with or without employer contribution.
ACI only contracts with top notch carriers such as Aetna, Allstate Workplace, Avmed, Blue Cross, Cigna, Delta Dental, Guardian Life, Humana, Met Life, Principal Financial, Prudential, United Healthcare and others. By working with a variety of companies, we're able to get you the lowest available health insurance quote.
When matched with our superior customer support, attention to detail, and commitment to meeting your needs, you won't be able to find better solution anywhere else.
Please feel free to contact us or visit our office for a free, no obligation consultation or quote. We're here to provide the best employee benefit packages in Florida for businesses of any shape or size. Call us today at 407.272.1976. We look forward to hearing from you and learning more about how we can help.