Commercial Auto
Find Great Deals on the Best Commercial Auto Insurance in Florida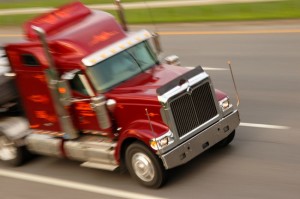 ACI is proud to be partnered with many different Florida insurance providers, including Progressive commercial insurance and more than a dozen different companies, to provide a full range of commercial auto insurance for all types of businesses, vehicles and operations. No matter who you are, what you do for a living, and how you get it done, there's an affordable and reliable Florida commercial auto insurance plan that we can get you enrolled with hassle-free.
Take a look below at some of the main categories of commercial auto insurance in Florida that we work with, and feel free to get in touch with us today to request a quote, ask a question, or get started with your new protection.
Commercial truck insurance covers just about any kind of trucking vehicle, specialty vehicle (see below) and business operation, ensuring full protection at a price you can afford. General freight, refrigerated trucking, automobile hauling, household moving, expediters and more are just a few of the specific classes that are covered.
Commercial auto insurance in Florida also is hugely important for contractors, builders and those in construction. Vehicles including vans, pickup trucks, private passenger automobiles, SUVs, straight trucks, flatbed trucks and more can all be covered. All types of contractors can find a suitable plan, including general contractors, electricians, roofers, plumbers, carpenters, painters and more.
If you're an owner operator in the trucking business and participate in for hire transportation services, then commercial truck insurance provided through ACI, from leading companies and providers such as Progressive, has your back. With general liability protection, non-trucking liability, comprehensive protection, cargo protection, physical damage, rental services and more, you can find a highly tailored plan to make sure you're never left alone when you need assistance.
Specialty Vehicles – Wreckers, Tow Trucks, Dump Trucks & More
At ACI, we know there's more to Florida commercial auto insurance then just big rigs and pick-ups. There's all types of specialty vehicles which can be covered with the right Progressive commercial insurance plan. Whether you are utilizing tow trucks, wreckers, dump trucks, auto haulers, waste hauling, logging trucks, dirt or gravel trucks or anything else, specialty trucks and vehicles of all kinds can be protected.
We also offer:
Get your Florida Commercial Auto Insurance Today!
The right auto commercial insurance in Florida plan will make a huge difference for you, giving you the peace of mind you need to run your business everyday, and the security and protection you need when something unexpected or unwanted occurs.
Progressive truck insurance and the other Florida commercial auto insurance coverage plans we can provide have a well-earned reputation as being the best in the business, and ACI can get any Florida business, owner-operator or contractor up and running in no time at all. We'll shop around to get you the best deals with the most comprehensive commercial Florida truck and auto insurance protection available.
Use the request form on the sidebar or contact us via phone or email today to get started with the best commercial auto insurance in Florida.
Follow us to stay up to date, receive great offers & tips, and more:

View our business on Yelp