Insurance for School & Church Buses in Florida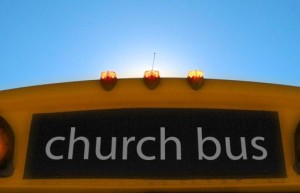 Whether you're operating a church bus, a school bus, or a charter bus, you need the right type of commercial insurance to protect your vehicles, your business and your investment. In all of these instances, you're dealing with a mode of transportation with many passengers in your care.
They may be paying clientele, as in the case of a charter bus or van, or they may be members of an organization receiving a service, such as people who belong to your church. Either way, commercial insurance for buses is necessary to cover the potential risk of injury or physical damage to each of these passengers in the event of an accident.
Another concern is the greater damage to other vehicles or properties that a large bus could theoretically cause as opposed to a small car. Therefore, it's important to carefully weigh these different variables, needs and concerns, and to come up with a school, charter or church bus insurance policy which fully protects and guards you.
Still, it's important to not overpay, or to pay for services or forms of protection which aren't warranted.
That's why we work with a range of the largest and most trusted carriers. We'll do the shopping and legwork for you, finding you a policy which matches your specific needs and circumstances without breaking your budget.
Trust in our experience and expertise, and let your passengers trust in your safety, with an affordable commercial bus insurance policy. Call us today at 407.889.2612 to get started, and we'll help you out with a free quote while answering any other questions that you may have.