PEO, or professional employer agency, is a business entity that provides human resource functions to their clients. This co-employment relationship benefits both the PEO service and the client. The client receives exception human resource capabilities and the PEO service receives financial compensation for their services.
What Does A PEO Service Do?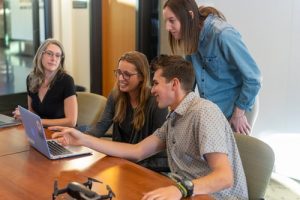 Hiring a PEO service provides a company with organization and efficiency in managing its human resource functions. The service typically performs a few specific activities for the client. These activities include the following.
Payroll Processing
Employee Onboarding
Employee Recruitment
Managing Company Benefits
Other Human Resource Functions
Allowing a PEo service to complete these tasks for the company eliminates the need for human resource personnel. It also eliminates the need to plan and organize employee benefits, activities, and recruitment. This could save the company time and money.
Who Could Benefit from a PEO Service?
Most companies could benefit from hiring a PEO service. However, these professional employer agencies are especially beneficial to small businesses and start-ups. These services provide small businesses and start-ups with an abundance of connections that can assist in recruiting new hires.
As a company grows, they may decide to develop their own team of human resource professionals. But, the use of a PEO service can save money, especially for smaller businesses and start-ups that have very few employees.
Outsourcing Job Duties
Utilizing a PEO service essentially outsources certain job duties related to administration and human resources, This allows companies to focus on their work, rather than their organization. This allows business owners to focus on growing their business, rather than managing and maintaining paperwork and files.
The Difference Between PEO and Employee Leasing
A PEO service completes administrative and human resource tasks for their clients. They also assist in ensuring the company is in compliance with state laws and regulations. An employee leasing agency, on the other hand, simply lends temporary employees to their clients. Once the contract, or term, is up, the employees return to the leasing agency for their next assignment.
Florida PEO Service
Because of Florida's rules and regulations, it is a great location to benefit from PEO services. ACI Insurance will cover all of your workers compensation insurance needs and provide PEO services. The company assists with administrative functions, human resource job duties, and payroll. Plus, ACI Insurance offers employee leasing.