Tampa Bay & St. Petersburg Auto Dealer License & Bonds
Are you interested in opening an exciting new business or venture in Tampa Bay or St. Petersburg, Florida? Then it's time to get your used car dealer license! Florida auto dealer bonds and licenses will afford you an opportunity to quickly begin a new business operation.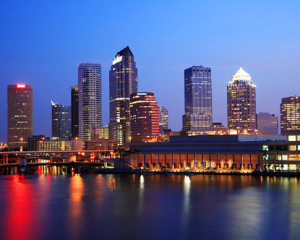 For existing dealers, meanwhile, it's crucial that you stay ahead of the curve with all of your requirements for renewal.
With a combined population of more than 600,000 residents, the semi-twin cities of Tampa Bay and St. Petersburg, Florida are bustling marketplaces for new and used car sales. That means that if you're ready to obtain the proper dealer license and auto dealer bond, Tampa Bay and St. Petersburg business owners can make quick gains and enjoy a profitable business and enterprise in the region.
Remember though, there are many different types of dealer licenses in Florida, including Independent Dealers (VI), who may sell only used vehicles, and Franchise Dealers (VF) who may sell both new and used vehicles.
In both cases, the requirement for Florida auto dealer bond coverage is $25,000. Bear in mind, these licenses and the other classifications within the state all have unique expiration and renewal dates.
ACI is here to help with whatever you need, regardless of what stage of the process you're currently in. Call our office today at 407.889.2612 and we'll get you started with your Florida auto dealer bond and license across Tampa Bay and St. Petersburg.