As a small business in Florida you may be considering including a group dental plan for your employees.  If you are trying to attract and retain the best possible employees, you probably realize that most are looking for jobs with a full benefit package, and that includes dental.  You also probably realize that it is a very expensive component to your employment offering.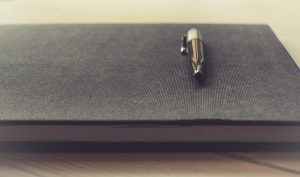 It is estimated that over 90 million work hours are lost each year resulting from emergency dental procedures.  That is a significant amount of time away from work.  Good preventive dentistry can reduce that chance significantly.  In addition, statistics show that over 120 medical conditions can be detected in early stages during routine exams.
So, yes it is a good idea to offer a group dental plan as part of an employment offer.  The rates will depend on the size of the group, the provider, and plan type.  The cost can also be moderated because the business can deduct the cost of health-related expenses and the employees can pay for a portion of the premium.
As you do your research, you will find a number of companies that offer basic plans at relatively reasonable rates.  Some of these offer only standard services with discounts for the more expensive procedures like cosmetic dentistry or orthodontics, or they require a waiting period until those more costly services will be included.
But then you take another look at the amount of premiums the company will need to absorb and you are wondering if the business can really afford that expense.
Another good option is to connect with a PEO, a Professional Employer Organization.  This is a company that becomes a partner for the purpose of providing various human resource solutions.  This can include payroll management, taxes, training sessions, and, yes, insurance benefits.  Because the PEO is considered a large company, they have the choice of a number of providers, plans, and lower rates.  All of this is passed onto your company.  You have lost no control.  You still direct all the work and manage the projects and employees.  The PEO also is an employer of these individuals, but only for the HR component.
If you are interested in exploring the basic options of dental coverage, we are happy to discuss the options of Network plans (like HMO and PPO for oral care), structured plans, discount offerings, as well as how a PEO may be an advantage.
Please feel free to call us today at (407) 272-1976 or contact us for a free Florida insurance quote.