Construction Bonding
Florida Construction Bonds: Construction Bonding in Florida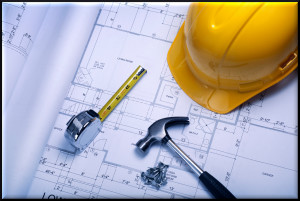 Florida construction bonds are an important part of doing business, and they can be utilized in several different ways within the industry. Ultimately, with construction bonding in Florida, you'll not only protect yourself and your business, but you'll be offering your clientele something to ease their mind, and show them that you're a reputable business, and that you'll get the job completed as agreed upon.
The Florida Department of Business and Professional Regulation has dozens of different licensing classifications and options for the construction industry, and for a variety of contractors. Each will have their own requirements set forth in terms of the licensing procedure, and what types or amount of Florida construction bonds are required.
Generally speaking, a $100,000 bond is required by the Florida Construction Industry Licensing Board.
A construction surety bond may also be obtained in various financial levels in place of an adequate credit report. Therefore, it's a way of showing your accountability and ensuring that you can obtain your license, and satisfy both the requirements of the state and the preferences of the individuals and businesses you're working with.
At ACI, we work with a wide range of construction bonding companies in Florida. That means that we'll be able to get you the best rates, and the most complete coverage, all specifically tailored to your own unique needs and circumstances.
Also, be sure to learn more about our coverage for contractors liability!
Contact us today at 407.889.2612 and we'll provide you with the information you need to obtain construction bonding in Florida, as well as a free quote to get you started. We'll get you the best Florida construction bonds, with the best and most affordable rates!
Follow us to stay up to date, receive great offers & tips, and more:

View our business on Yelp