Georgia Garage Liability Insurance
Georgia Garage Liability Insurance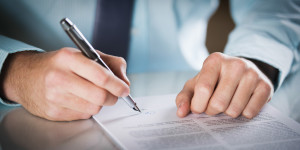 Many different types of businesses are required to have Georgia garage liability insurance. ACI is the expert team you need to guide you through the process, and help you save big with a great deal while enjoying a hassle-free experience.
What exactly is garage liability coverage? This form of insurance combines automotive insurance with general liability insurance. Georgia businesses may be required to have this form of protection, while some may choose to add it onto their existing policies to ensure they're fully protected.
For instance, garage liability insurance is a requirement for your used car dealer license, in addition to a Georgia dealer bond for $35,000.
Other businesses who may want a garage policy as part of their overall business liability insurance in Georgia may include gas stations, repair shops, tow truck services and lots, parking lots and valet services, and many more as well.
If you have any kind of lot or are moving cars in and around your facility, then garage liability insurance is for you.
At ACI, we pride ourselves on offering superior customer service, along with tailor-made solutions based upon your unique needs. Get started with your affordable garage liability insurance in Georgia by calling us at 407.889.2612 today.
Follow us to stay up to date, receive great offers & tips, and more:

View our business on Yelp