Employee Leasing (PEO)
Florida Employee Leasing: Work with the Best Employee Leasing Companies in Florida:
Researching the endless number of employee leasing companies in Florida to find the provider that is a good fit for your purpose is a giant task. It can eat up a lot of your time, and cause you a great deal of frustration, inconvenience and confusion. But when you work with us, we'll be able to easily find you the best employee leasing Florida solutions at the best prices, without the hassle and without the aggravation.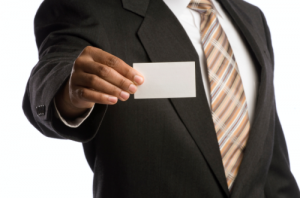 Thousands of businesses have relied on the expertise of Florida employee leasing companies for decades, and that's because PEO companies in Florida can offer you a great deal of benefits.
For example, consider that partnering with an employee leasing Florida company has offered business owners and managers time to concentrate energy on growing their business without wasting valuable time processing payroll, preparing tax deposits, shopping for and administering workers' compensation insurance and audits, health insurance and other regulatory compliance issues and liabilities.
You also have to consider the fact that your workers compensation rates should go down tremendously, as well as the rate for your state unemployment taxes, both of which will dramatically lower your labor costs and improve your profitability. Allow ACI to do the research and work needed to find the correct PEO Florida fit for your industry and unique situation.
ACI is the country's go to brokerage for employers who are either new to PEO in Florida services or are shopping for a new provider and a better deal.  Our goal is to offer multiple solutions.
First, we identify your needs and wants. Then we will either recommend a full blown Florida employee leasing service, including a master workers comp insurance Florida policy, ASO (Administrative Services Outsourcing), with a worksite workers comp policy or a simple Payroll service. Being a full service independent insurance agency, ACI can offer choice like no other PEO Florida brokerage.
Our PEO in Florida pros will pinpoint the top employee leasing companies that operate in your area and who offer services which will meet your needs. We will send out request for proposals to multiple providers and create a competitive environment. We have become the "Lending Tree" of the PEO Brokerage industry. This competitive environment will ensure a deep discount, a low state unemployment tax rating and extremely low admin fees.
Whether you would like to lower the fees of your current Florida employee leasing provider or you are a business owner looking into these valuable services for the first time and would like a free, no obligation consultation or quote, the time to act is now. The benefits to getting started with employee leasing Florida are phenomenal, and when you work with ACI, they become even better thanks to lower prices and superior service.
To get started with Employee Florida Leasing, you can fill out the form below and it will be sent via email directly to us
Follow us to stay up to date, receive great offers & tips, and more:

View our business on Yelp