Group Health
Find the Best Group Health Insurance Florida for your Business:
ACI is here to meet your needs when it comes to finding the best group health insurance Florida has to offer. We have enrolled thousands of Florida businesses and employees into affordable and intelligent group insurance Florida plans, and we know that we can help you find a plan that makes sense for you in every way possible.
Get Started Today – Fill Out our Group Health Insurance Florida Request Form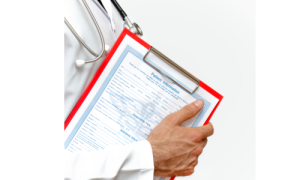 We are committed to recommending customized small business insurance Florida plans and programs to meet our goal of offering coverage that employers and employees alike can handle.  Each situation is unique and we will spend the time to ask the right questions, research multiple carriers and bring forth an affordable, comprehensive and intelligent plan.
In today's high-tech and ever-changing world, you can still expect a personal touch from our staff at every step in the process. No matter what your individual needs, desires and specifications are for small business health insurance Florida, we'll help find a unique solution which addresses all of your concerns and exceeds your expectations.
We invite you to learn more about the group health insurance Florida plans that we offer, so please give us a call or send us a message at your earliest convenience. You never know the mistakes that you're making until somebody is there to show them to you. For example, did you know that the most expensive way to purchase health insurance is to enroll your spouse and or children in your employer's group insurance Florida plan?
ACT NOW! We'll help you sort through all of the information, find protection plans which really make sense, and avoid the common pitfalls and traps that so many individuals and businesses make with their group health insurance Florida.
If you have employees, managers or owners who have family on the group insurance Florida  plan, you don't want to be missing out on the best affordable health insurance Florida plans which are available to you. For more valuable and cost saving tips, contact us and we will do our best to get you in a plan that suits you, and educate you along the way about what to do and what to avoid.
The majority of businesses in the country are small businesses, and we specialize in developing specifically tailored plans for small business insurance. Florida business owners continue to turn to us to find the best plans at the best prices, and we can do the same for you, too. Regardless of how big or small your business is, what you do, and what you're looking to provide, ACI is here for you.
For a free, no obligation quote or consultation, simply give us a call, fill out our contact form, or drop by our office. Our promise is to help you find the absolute best group health insurance Florida to meet and exceed the expectations that you and your employees have.
Follow us to stay up to date, receive great offers & tips, and more:

View our business on Yelp