Garage Liability
Affordable Garage Liability Insurance Florida
Florida garage liability insurance is a cost-effective and important form of protection for a variety of business owners.
(Visit this page if you're looking for garage liability insurance in Georgia.)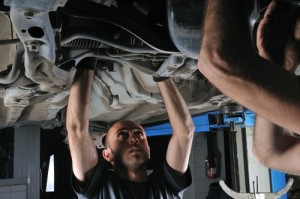 Basically, you will be combining a general liability or commercial property insurance policy with an automotive insurance policy when you receive garage liability insurance. Florida businesses including tow truck services, gas stations, used car dealerships, car washes, parking lots, valet services, auto repair shops and more all need to protect themselves with this kind of policy.
By wrapping two policies into one with Florida garage liability insurance, you get to save money on your upfront costs, while also eliminating hassle and aggravation that comes with handling separate policies and plans.
At ACI, we'll help you get the best prices on garage liability insurance in Florida by shopping from all of the biggest providers. You'll find the best and most comprehensive plan to fit your needs, and you'll save big at the same time.
Contact us today and we'll get you started with the best Florida garage liability insurance. Remember, it's cost-effective, hassle-free and important for many business types and formats.
Follow us to stay up to date, receive great offers & tips, and more:

View our business on Yelp