Brands
The Best Commercial Auto Insurance Companies in Florida: Brands We Work With
At ACI Insurance, our job is to get you the best and cheapest commercial auto insurance. That's why we work with a full range of the big and small name providers, all of the best commercial auto insurance companies in Florida, in order to meet your needs and ensure you find the perfect match.
Florida Commercial Vehicle Insurance Brands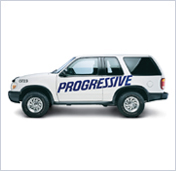 21st Century
Amtrust
Ascendant
CNA
Granada
Harleysville
Infinity
Nationwide
Progressive
Titan
Travelers
That's more than a dozen different Florida commercial auto insurance companies! Whether you need commercial truck insurance, trucking and specialty vehicle insurance, owner/operator and so much more, we have you covered.
As leading commercial vehicle insurance brokers who are working with so many different providers, we're able to get you the lowest and cheapest possible price. You never have to compromise on the coverage you receive though, and we always work with each one of our clients to diligently find the ideal solution based upon their budget, their business type, and their overall needs and preferences.
You can always rely on the expertise and experience of ACI as your commercial vehicle insurance brokers in Florida.
Call us today at 407.889.2612 and we'll be happy to provide you with more information and help you narrow down your choices to find the best commercial auto insurance in Florida.
Follow us to stay up to date, receive great offers & tips, and more:

View our business on Yelp