Builders Risk
Florida Builders Risk Insurance: Builder Liability Insurance
Florida builders risk insurance is a unique form of insurance designed to protect buildings and property during a phase of construction. This includes new buildings, as well as buildings being added to or extensively renovated.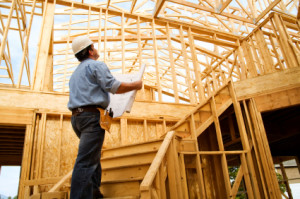 Builder liability insurance in Florida is very important, and obviously costs can skyrocket due to natural disasters and other incidents without proper protection. Florida builders risk insurance can protect against various natural disasters and weather occurrences, as well as vehicles and vandalism. However, in some cases, employee theft or accident will not be covered by this type of plan.
One of the great benefits and conveniences with building construction insurance in Florida is that it can be bought in short term policies, including periods or three or six months. These policies can also typically be renewed at cost at least one time, covering construction delays.
At ACI, we work with dozens of providers to ensure you get the best and most affordable Florida builders risk insurance. Find the policy that offers you the most comprehensive protection for your needs, at the best price.
Contact us today and we'll help you get started with builder liability insurance in Florida.
Follow us to stay up to date, receive great offers & tips, and more:

View our business on Yelp