Great Florida Insurance
Welcome to ACI Insurance, your home for great Florida insurance.
Find us on Google+, follow us on Facebook or Twitter, or view our business on Yelp.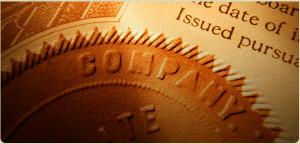 We're one of the leading Florida insurance agents, and we'll do everything we can to ensure that you get the insurance and coverage you need, at the lowest possible price.
So why should you be using independent Florida insurance agents? We will help you get the absolute best prices and the top-flight protection you need, thanks to shopping from as many as 40 different insurance carriers. This ensures you receive the most comprehensive coverage at the very lowest cost possible.
Whichever kind of insurance you're looking for, whether business, employee benefits, affordable health insurance Florida, life, payroll, employee leasing, auto, boat or anything else, we'll have you covered.
In addition, we provide business consulting services for Florida small business and much more. We encourage you to take a look around our website to see what we have to offer you, and see for yourself how you can get started today.
Great Florida insurance doesn't have to be expensive. In fact, you can get the affordable pricing you deserve on your Florida insurance quote, while still receiving the best in customer service and attention to detail. Since 2001, John Rothschild and ACI Insurance have provided excellent consultation, quick turnaround, professional staff and, most importantly, a zealous commitment to servicing our clients at any time in which they are in need.
That's what makes us one of the best Florida insurance agents that you can find, and that's why you can rest easy when you sign up for any of our great Florida insurance plans.
Please feel free to call us today at (407) 889-2612, contact us for a free Florida insurance quote, or come by our office at:
660 Executive Park Court
Suite 1500
Apopka, FL 32703
You won't find better service and better coverage, while enjoying the lowest prices and best deals, from any other Florida insurance agents. ACI Insurance is the best of the best when it comes to great Florida insurance.