Why opt for workers compensation for the self-employed?
Workers compensation insurance is a type of insurance that provides workers with medical benefits and replaces missed earnings when injured at a jobsite. However, the worker does forfeit their right to sue their employer or job site for negligence due to the injury.
In Florida, workers compensation insurance is mandatory. If a company employees more than three employees, or if a construction company employees just one employee. Even subcontractors and self-employed laborers must carry workers compensation insurance.
Why Carry Workers Comp Insurance if Self-Employed?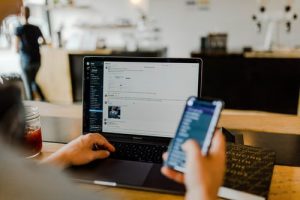 Carrying workers compensation insurance for the self-employed is a good idea because it protects your finances. In the event of an unforeseen injury, your medical bills and wages are protected. Plus, when you are self-employed, the workers compensation insurance provides the added benefit of protecting your business.
Workers Compensation Insurance and High-Risk Professions
Most states, including Florida, mandate laws regarding workers compensation insurance. In Florida, any person working in a high-risk profession, such as construction or agriculture, is required to carry workers compensation insurance. This is primarily because the risk of a workplace injury is higher. Manual labor, repetitive movements, and harsh chemicals all increase the likelihood of a workplace injury occurring.
Where to Find Workers Compensation Insurance
Workers compensation insurance can be purchased at most large insurance companies. Companies like State Farm and Liberty Mutual are guaranteed to offer this insurance option. These companies are convenient to work with, but they operate on a large scale. This means that the experience is less personal and more expensive.
The Benefits of Small Companies
Smaller insurance companies offer a more personalized experience and often a lower cost. Because the companies work locally, they understand the state laws better than the large scale companies. This enables them to better help you in finding the coverage you need. In Florida, there are a couple of small insurance companies. One of which is ACI Insurance.
ACI Workers Comp Insurance
ACI Insurance works towards a single goal. That goal is to help each client find comprehensive and complete coverage at an affordable price. Because the company is located in Florida, the team offers extensive knowledge related to the rules and regulations concerning workers compensation insurance in Florida. This extensive knowledge and personal relationship are just two of the many perks of consulting ACI Insurance. They help you find the best coverage with the least amount of hassle and no hidden fees.