Workers Compensation For The Self-Employed – What You Should Know
In Florida, there are several strict regulations for carrying workers compensation insurance. Understanding these regulations is imperative to running a successful and legal business. That being said, self-employed business owners need to look into this and understand the laws behind it.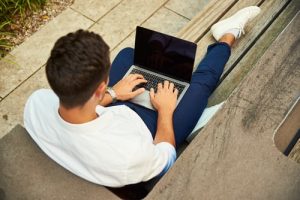 One might think that workers comp insurance is unnecessary because they are only employing themselves. However, depending on the nature of your career, it may be required of you by law to carry workers' comp insurance. For example, construction employers must carry insurance even if they only employ themselves.
In other fields, workers' compensation insurance may not be required; however, having it carries many advantages. Here, we will look at the benefits of having workers' compensation for self-employed people in Florida and how you can find great, affordable insurance.
Benefits of Workers Compensation Insurance for Self-Employed Workers
The benefits of workers' compensation may be obvious, but in case they aren't, let's take a look at a few of the advantages of holding this type of insurance for self-employed professionals.
It protects you from unforeseen financial expenses. Just like other employees, you can have an accident while working. It doesn't matter if you are self-employed or work for a more prominent company; accidents happen. That being said, having insurance to cover these accidents can save you a lot of headaches, time, and money.
It ensures that you are protected from large medical bills. If you are injured on the job, workers' compensation will cover these costs and ensure you can get the medical treatment you need without breaking the bank.
As a self-employed employee, you are responsible for yourself and yourself alone. That being said, workers' compensation will help you in times of need, and if ever an accident was to occur, you would not have to pay out of pocket for your medical bills.
Where to Find Affordable Workers Compensation Insurance in Florida?
If you are self-employed and looking for the best and most affordable workers comp insurance, then ACI Insurance can help. As one of the leading independent insurance agents in Florida, we will provide you with quotes for some of the best and most affordable coverage.
We have access to over 40 different insurance carriers and will provide you with the best quotes from each until we find the worker's compensation insurance that is right for you. Having worker's compensation is extremely important for everyone who works, including those who are self-employed. Being prepared is imperative because accidents can happen, and you don't want to get stuck with the bill.
Contact ACI Insurance today for a free quote. We will find the best quality insurance at the lowest price for you. Feel free to call us for your free quote at (407) 272-1976 or contact us online for a quote. You will find what you need at a great price!