As a business owner in Florida, do you have workers comp insurance on the employees that are in your business? Do you feel like this is something that you can do without and just hope for the best? In these cases, hoping for the best often leads to legal trouble later down the road. When an employee is injured, if there is no worker's comp in which they can turn to, they can go to a personal injury attorney to fight you. And if they were hurt on the job, chances are you will end up paying them a ton. Workers comp is not just there for your worker's…it is also there for your benefit.
Businesses Benefit from Workers Comp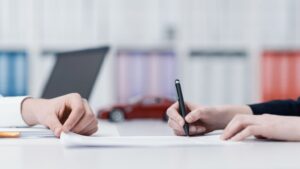 When you think about any type of insurance, you often think of how this benefits the person, not really how it benefits the business that is offering it. Yes, the business can state that they offer this which makes more people want to work for them, which is always a plus. However, from a legal standpoint having workers comp in Florida for your employees is going to be a huge benefit. When you offer a policy like this, and an employee is injured, then they are agreeing to use this policy for their wages and health needs, which means that they cannot sue you for these damages. It makes smart business sense to spend money on a policy rather than face a lengthy and expensive legal battle later.
What To Look for in Workers Comp in Florida Policies
Once you understand that this is a must have for your business, what should you look for in a policy? There are a number of factors that need to be considered in order to find the policy that is best for you. For example:
How many employees will you be insuring within your business?
Are you in an industry that is known for having a higher number of injuries happen? Often businesses that are doing physical things are considered higher risk. This may mean you pay more but it also means that it can save you more in the long run.
What legal requirements does the state of Florida have for a business in your industry? The state does require that some businesses have workers comp insurance for the reason to protect the employees. So, this is something that you must consider as not having the legal requirements could result in losing your license.
It can be overwhelming trying to find the best policy to work for your circumstances, which is where we can help. As a leading provider of insurance needs for businesses and individuals throughout Florida, we know the ins and outs of what you may need for your workers comp policy. We can work with you to answer these questions and those that you may not have thought about before to ensure that you have a policy that works for your business and for your employees. Contact our team today.