If you operate a business in Florida and want to save money on your workers' compensation rates, here is something you should check out.  Originally called employee leasing, there is a legal process to share the responsibilities of your employees.  You partner with another company, a Professional Employer Organization (PEO).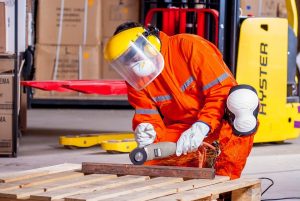 Through this arrangement, you both are employers but in different aspects.  You run your business and direct the employees, but the human resources and benefits are handled by your co-employer, the PEO, including workers' comp coverage.
Keeping track of and complying with the numerous Florida regulations regarding employment can be a full-time job.  You have other responsibilities like running your business.  That is where a PEO can become invaluable.  They assume responsibility for the employees in relation to human resource accountability.
Benefits of a PEO in Florida
For you, this lifts an enormous burden from your side.  One of the best benefits is that the PEO can provide your workers' compensation coverage.  Because they are considered a large company, the PEO can negotiate the best rates around.  That means your company gets the advantage of low rates with excellent coverage.  You can also avoid those large down payments and state fees.
In addition, the PEO can assist with back-to-work programs to return the employee to full status as quickly as possible, which the individual and you both appreciate.  The PEO also has access to training programs in risk management and safety.  They fully comply with OSHA and can help you with counseling and valid suggestions.
A PEO doesn't necessarily stop at workers' comp coverage.  They can also get you better rates with healthcare benefits and commercial vehicle coverage.  If you want to go even further, the PEO will work with you on employee handbooks that include your specialized policies.  You won't need to start from scratch, the PEO has access to all the basics, and you supply the details.  HR functions like payroll and taxes can also be allocated to this business partner.
If you are tired of worrying and trying to manage everything alone, check out the advantages of a Florida PEO.  Start with the workers' compensation package and then consider the other benefits.  We are happy to discuss your options and answer any questions you may have.  We are happy to help you succeed, and our representatives work with several different industries and services, so we have a wide range of possibilities to offer.
Please call us today at (407) 272-1976 or contact us for a free Florida insurance quote.