During this uncertain period with the Covid-19 outbreak, thousands of companies may go out of business or furlough their employees. If you're waiting for approval of a loan via the Payment Protection Plan, there's an excellent way to expedite the process.
A Professional Employer Organization (PEO) aids your business with employee benefits.  If you run a small business, they manage Payroll-related taxes and certain HR functions and provide access to benefits and other administrative tasks. This contractual practice is called co-employment. This partnership lets you manage your employees, retain responsibility for day-to-day operations, and your company to leverage scaled economies.
Advantages of Using a PEO
There are many advantages of using a PEO. It helps your business pay less money upfront with no initial premium rate. Instead of considerable lump sums, they deposit smaller chunks of money to your employee's accounts monthly. It frees more of your operating capital.  Based on your company's payroll data, you pay the premium to the insurance company. This is called "pay as you go" on what money you owe them. No worries about tax audits or reconciliation at the year's end. This efficient method helps you maintain a proper budget to pay monthly with smaller payments.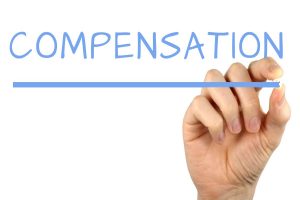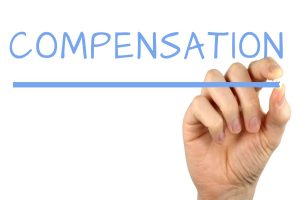 In Payroll administration, they deal with paying your full-time and part-time employees with automated deposits, one-off payments, and much more. They could sometimes also pay your vendors and contractors.  As experts in employment-related compliance, they know the paperwork to file and can file it for you. This would prevent you from getting fined for making a mistake. In Human Resources, they deal with HR support and manage the paperwork. When PEO utilizes the tools to free your time,  you can focus on making your company a fantastic workplace.
They also offer a wide range of services in compliance support for payroll taxes, employee tax forms, and reporting forms. This also includes the paperwork for new hires, worker's compensation, W-2 and 1099 filings, Employment Practices Liability Insurance (EPLI), and Unemployment Insurance.
Consider the many benefits PEO can give your company, including benefits onboarding, claims, and other paperwork. Your team will each get an inexpensive rate for their health insurance and access to their medical, dental, and vision coverage.
With a PEO, your team will be provided access to additional customer perks. That includes access to their 401K and wellness perks like discounted gym memberships. If your employees have to travel for work, this is another perk they could have when they're granted commuter benefits in pre-tax dollars. No matter what perk you choose, this organization aims to foster happy and healthy teams and to help create an excellent workplace for them every day.
With an option to choose a "pay as you go" low-cost insurance, you and your team are offered a lot. This allows you to get more work hours in your day or week to enjoy running a small or medium-sized business. So, what are you waiting for?
Please call us today at (407) 272-1976 or contact us for a free Florida insurance quote.