Save Money With PEO Workers Compensation Plans
PEO companies have grown in popularity as business owners have realized how beneficial they can be across nearly all spheres of a business's operation. And one of the best usages of a PEO company is for workers compensation insurance. There are several different key ways that PEO companies can help your cause if you obtain your workers compensation policy via them.
One of the first is securing a low experience modification rate, or mod rate, as a result of your PEO provider. Mod rates affect how much you pay on your policy in comparison to the baseline standard for your industry.
A base rate of 1.0 equates to paying that standard. If your business is deemed riskier than average due to the number of claims filed in previous years and other such factors, your mod rate increases. If it's 1.1, you pay 110% of that standard, if it increases to 1.25, it's 125% of the baseline, and so forth.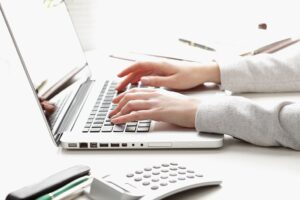 On the other side of the spectrum, lower mod rates can offer huge savings, with a .75 equating to paying only 75% of the industry standard, for instance. By obtaining your policy via a PEO provider, you can capitalize on their most likely superior low mod rates, and save yourself a good deal of money.
Another way that PEOs help with workers compensation insurance is by receiving a no down payment workers compensation plan. As opposed to paying 25% of your workers comp policy upfront each and every year, you simply need to be onboarded to the PEO provider's existing worker's comp plan, and you never have to worry about dealing with renewals and ongoing down payments.
Not to mention that maneuvering your state's workers compensation requirements to figure out what you need and how much that is going to cost you can be a headache and a hassle all on its own. Leave the legwork to your PEO provider, and rest easy knowing you meet all the requirements and you're saving as much as possible along the way.
At ACI, we can connect you to the top PEO provider to match any particular need or circumstance, and we're standing by to assist with any questions you may have about PEOs, workers compensation, or any other related matter. Call our office today at 407.272.1976 and we can provide you with a free quote with no obligation or strings attached.