How Top PEO Companies Help You & Your Business
For some business owners, it's difficult to get a grasp of just how, and how much, a PEO company can help. It's this big unknown, and even hearing directly about benefits and services that can be provided, it still doesn't always resonate. That's why the best way to think about a PEO provider is as what they truly are—invaluable business partners dedicated to your success.
One of the best showcases of this is the flexibility they provide you. You can always scale up services, or scale services down, based upon what you need at a given time.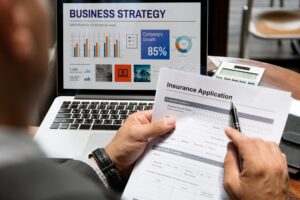 This can work in your favor if you're in an industry heavily affected by seasonal demand, for instance. But it's useful for all businesses as well. When you hire full-time employees, you lock yourself in, so to speak. Not only to their salary, but benefits, equipment they need, time and money spent on the interview and then training process, and so forth.
With the flexibility of a PEO, you can avoid all of those stressors and simply benefit from more help if and when it's necessary. This also enables your PEO provider to grow with you. As your business thrives and increases in size, your PEO can be there for you at every step of the journey.
By using one of the best PEO companies out there, you'll not only be saving money and gaining flexibility, you'll also be freeing up your calendar, too. Many small business owners, along with their key employees, are forced to handle tasks and chores around the office that aren't really in their job duties. Whether it's answering the phone, handling office management or HR tasks, dealing with payroll, or any number of other specific office to-dos.
Let your PEO provider remove all of that weight from your shoulder. In its place, you can go back to focusing on the core tasks and responsibilities that are the most important, and the ones which enable you to use your time in the most effective way possible.
The top PEO companies are there to help, and when you take advantage of the many services they're able to provide, you'll see they're much more than some vague business tool or strategy. They are an invaluable addition to the team, a partner you can depend upon and trust as your business evolves over time. You'll be the beneficiary of even more than you realized was possible, and it all starts with your PEO provider.
Let us help you get started. Call our office at 407.272.1976 to talk through your needs, and we can even provide you with a free quote.