An employee leasing company provides a unique service. These companies lease employees on a short and long-term basis. Typically there is a contract period. The employee will work for the client company for the length of the contract period, then they will return to the leasing company for new work.
Benefits of Employee Leasing Company
A client company can obtain a few unique benefits from a leasing company. The first benefit is a reduction in administrative costs. These companies also manage safety and loss control and offer more cost-effective, higher-quality benefits.
The Best 4 Employee Leasing Companies in Florida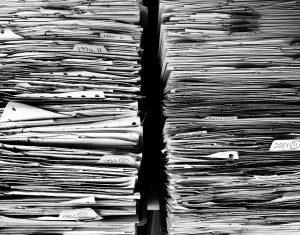 It's essential to use an excellent employee leasing company. There are a few qualifications to determine whether the company will be a good fit. The first question you must ask yourself is, 'What are you looking for?' Are you looking for a well-known company? Do you prioritize relationships? Do you expect the best or least expensive benefits? You need to determine the answer to each of these questions to ensure that you select the right company.
ACI
ACI is another exceptional employee leasing company. This company is the everything-in-one solution. The company handles employee benefits, workers' compensation insurance, peo services, and employee leasing. Plus, it is a smaller company located in Florida. The company is knowledgeable in state laws and regulations and offers excellent customer service. The company works hard to please each client and accommodate their unique needs.
Oasis
Oasis employee leasing company is an excellent option for small businesses and start-ups. This is because the company allows you to customize your services. Plus, the company offers these services at a lower cost than most competitors. The company is exceptional at managing risks and assisting clients in heavily regulated industries.
TriNet
TriNet is a highly flexible employee leasing company. The company can assist you with anything at any place. TriNet is one of the largest and most well-known employee leasing companies. The company's size allows it to negotiate better pricing for services and employment necessities. TriNet also offers an exclusive online portal and an abundance of support benefits.
Staff One
Unlike TriNet, Staff One is not the largest employee leasing company you can work with. This company is one of the best employee leasing companies because of the exceptional customer service and attention to the leasing service, and client company relationship. Staff One is a company you can trust.
If you're looking for more information about employee leasing in Florida, contact ACI today.