Miami Used Car Dealer Bond & License
If you've been looking to obtain a Miami used car dealer bond, then you've come to the right place. ACI Insurance specializes in Florida surety bonds and helping business owners just like yourself get the protection and coverage they need, while fulfilling all of their statewide requirements for licensing and/or insurance.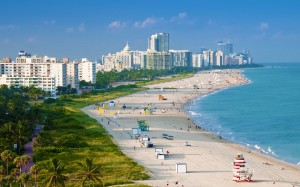 To an outsider, it might seem like everyone in Miami spends their time walking or rollerblading down the beach. Of course, that's certainly not the case, and with over 400,000 residents in the city, and over 200 car dealerships within 10 miles of downtown Miami, there's a great deal of car buying, shopping and selling going on as well.
We have the experience and expertise you need with Florida surety bonds so that you can obtain your motor vehicle dealer license in Florida, and maintain your good standing and reputation with as little hassle and stress as possible.
Remember, your used car dealer bond in Miami, Florida, must have an expiration of April 30, and your requirement for coverage is a minimum of $25,000. Different types of Florida motor vehicle dealer licenses though will have different expiration/renewal dates and requirements, so it's important to be clear on the type of license and status you're seeking.
Call us today at 407.889.2612 and we'll help you get started quickly and easily with your motor vehicle dealer license in Miami, Florida, used car dealer bond coverage, and more.