Get your Jacksonville, Florida Auto Dealer Surety Bond
Here at ACI, we're help you obtain the best possible coverage and pricing for your Jacksonville, Florida auto dealer surety bond. We know the exact type and level of protection you need, and we know all of the other steps and to-dos along the way to obtain your car dealer license in Florida and maintain it moving forward in good standing.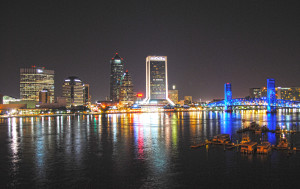 With a population of over 835,000 in Jacksonville, and over 1.3 million in the metropolitan area around the city itself, that's a whole lot of potential car buyers and customers. Not only that, but Jacksonville is the largest city by area in the contiguous United States.
All of this means that there are plenty of opportunities for you to get your car dealer license in Jacksonville, Florida, auto dealer surety bond coverage, and then to set up a lucrative business for yourself.
An Independent Dealer license in Florida has a $25,000 auto dealer surety bond requirement, and a mandated expiration date of April 30. Of course, requirements and dates differ for different car dealer license varieties.
Call us today at 407.889.2612 and we'll help you get started with an auto dealer surety bond in Jacksonville, Florida. We'll also be able to answer any questions you may have on obtaining a used car dealer license in Florida and how you'll be able to successfully and smoothly proceed.