Get Your Fort Lauderdale, Florida Car Dealer License
The beautiful city of Fort Lauderdale, Florida is more than a wonderful place to visit. It's a wonderful place to live! And between the great weather and all of the potential activities, it's easy to see why there's more than 170,000 residents in Fort Lauderdale.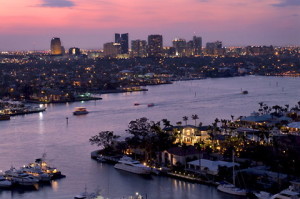 Maybe you're one of them, and maybe you're considering obtaining a used car dealers license. Learning how to get a car dealer license in Florida isn't difficult, when you know the correct steps to follow. For instance, any Orlando, Florida car dealer license has a variety of requirements, and one of the most important is a motor vehicle dealer bond.
This will vary in terms of coverage level requirement and mandated expiration and renewal date depending on the classification of dealership you'd like to run; for instance, a used car dealers license versus a franchise dealer, or even recreational vehicle or motor home dealers.
It's important that you not only correctly learn how to get a car dealer license in Fort Lauderdale, Florida, as you're starting your business, but also how to maintain that license and good standing from year to year by following the proper steps for renewal and upkeep.
Contact ACI and allow us to handle all of the legwork for you and your Fort Lauderdale, Florida car dealer license. Call our office today at 407.889.2612 to get started, and we'll provide you with the expert assistance you need.