PEO Workers Compensation Insurance Basics And What You Need To Know
It can be difficult to run a business and take care of all the logistics. If you run a business and Florida and are looking to save money on workers' compensation rates and not worry about that and the human resources side of things, then perhaps you should consider partnering with a PEO (Professional Employee Organization). This is an arrangement where you partner with another business and are both employers in different aspects.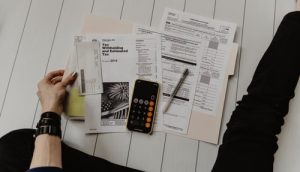 It can be a difficult job trying to keep track of and in line with the regulations that Florida has over businesses. You have more important things to do, like running your business. That is where the PEO comes in. While you run your business, the PEO will take care of the human resources aspects, such as workers' compensation insurance. The PEO will handle worker's compensation insurance claims and other HR services.
In this article, we will look at some of the benefits of a PEO and how you can find one in Florida. Let's get started and examine why your company might need a PEO.
Benefits of Having a PEO
There are several reasons why people choose to work with a PEO. Here is a list of some of the benefits associated with it:
A PEO can provide the worker's compensation coverage that you need for your employees. They will find the best coverage for you and ensure that your company and your employees are fully covered in case of an accident.
A PEO can find the best workers' compensation insurance rates because they are a large company. They can negotiate better rates in the area because they are well-known. With a PEO, you may also avoid large down payments and state fees.
They can also help with back-to-work programs, which can quickly get the employee back to full status. This is a benefit for both you and the employee. They may also offer safety and risk management training programs to ensure safety in the workplace.
As you can see, working with a PEO has several benefits for workers compensation coverage.
PEO Workers Compensation Packages
At ACI Insurance, we can help you by discussing your options for workers' compensation packages and answering any questions you may have about the process. Working with a PEO may be the perfect option for you and your company as it relieves you of the extra burden of dealing with workers' compensation coverage, among other things, and allows you to take care of your business and employees in other ways.
Contact ACI today to discuss your options and determine if working with a PEO is right for you. You can contact us here or call (407) 272-1976 to ask any questions you may have or find out more information about the worker's compensation packages that PEOs have to offer. Contact us today!