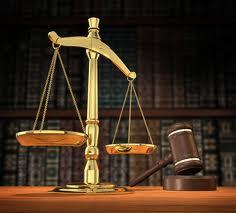 Ahhh.. Another year is upon us. New Years resolution? Do you only make personal resolutions or are there business resolutions? How about a business resolution to improve cash flow! We can help with no deposit Florida workers comp insurance. That is correct. There are ways to secure coverage without reaching deep into you pockets. Here at ACI insurance we have options. The choices we give are because not all businesses are the same. Most policies require a 25% down payment on the annual premium. That can be very tough to do every year. There surely are better ways to spend your money.  Check us out today for your no obligation quote.
Policy Options
There are other policy options that many agencies do not, for various reasons, offer. These can positively impact your business. There are pay as you go, no audit policies. These policies avoid an unexpected expenditure. For instance,  if you have under estimated your annual payroll. This can put you out of business. The pay as you go option has you report actual payroll on a monthly basis. There are no surprises at the end of the year. You have paid exactly on the amount of payroll. This also improves cash flow. If one month is not as strong as another, you will not pay as much on down months. Typical policies split your annual premium into 9 or 10 months, equally. If there is a bad month, you still have to pay the same as good months. Therefore, businesses can manage their revenues in a much smarter way.
Please see the following options that we offer.
No Down Payment
No Audits
Pay as you go
Low monthly payments
Additionally, when you request certificates of insurance, you get them lightning fast!
Call today for a no obligation quote. 407 272 1976
For more information on Florida workers comp rules and regulations visit https://www.myfloridacfo.com/division/wc/
For more information on starting a business please visit https://www.lowcostfloridainsurance.com/the-best-peo-companies-invaluable-business-partners/