At ACI Insurance, we are all about your insurance needs, including offering a group dental insurance plan to your employees. With the current state of the health care system throughout the United States, employees want full benefits when they are working for someone. This includes having dental insurance. And as a business owner, you may find that it can be hard to find a plan that works for the bulk majority, while also being low cost enough to offer this to your employees without feeling as though anyone is being taken advantage of.
We have years of experience in the insurance world, and we can get a group dental insurance plan for your business that is going to work with whatever budget you had in mind, that offers low rates so your employees are happy, and also offers enough coverage that your employees feel like they are getting something that is worth the dues they pay to be a member of this group plan.
We have worked with various industries throughout Florida to get them the insurance plans that they need to offer their employees. For example:
Construction industry
Restaurants
Healthcare industries
Hospitality industry
And many more!
What is Included in a Group Dental Insurance Plan?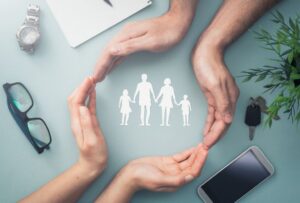 The beauty of working with us is that we can find a plan that is going to best fit your individual needs. However, when you are searching for a plan that is going to best benefit your employees, you need something that is going to cover a wide array of services. These may include:
Cleanings every 6 months or a year
The option for employees to send children to specialty dentists
The option to get treatments meant to help superficially
Emergency services in the event that there is an issue
A percentage paid for orthodontic treatments
Ability to receive surgery that is paid for by the insurance and little out of pocket expense
The choice of where to go so your employees can feel like they are getting the best possible dental care out there
Our relationships with insurance carriers is what allows us to show you the best options for which to choose. We work with companies throughout the United States and those locally that provide group dental plans to businesses. We can narrow down your options based on what is best for your industry and your employees, giving you great choices that are affordable.
If you have yet to offer your employees a group dental plan, then you are ensuring that your employees may look for greener pastures later down the line. You need to provide your employees with dental and healthcare coverage that they can rely on and know that while they are working, themselves and their families are taken care of. We can help you succeed in offering this. It is not too late to start getting this coverage for your employees, call us today to get the process started in finding the best group dental insurance in Florida coverage for your employees and your business.