Insurance terminology can become confusing.  There are several types of policies, and you may wonder if they all apply to you.  You understand workers' comp coverage and automobile insurance, but what about Errors and Omissions Insurance coverage?
Everyone makes mistakes, and most of them are unintentional.  However, if you are in business and one of these mistakes or failure to perform some function causes your client financial loss, you are still liable.  That is where Errors and Omissions coverage comes in.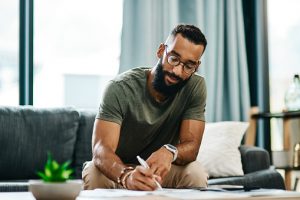 Extending beyond a General Liability policy, Errors and Omissions will cover the financial loss, any legal fees, and expenses related to the defense of your actions.  In some professions, it is called malpractice coverage or professional liability.
The obvious candidates for this coverage are financial planners, attorneys, physicians, etc.  However, other companies can benefit, like advertising, architects, web hosting companies, party planners, and even fitness coaches.
Like other policies, E & O will have financial limits.  There can also be some exclusions like:
Bodily injury and property damage are handled under a general liability policy.
Criminal acts would be a blatant attempt rather than an honest mistake.
Both parties are covered under the same policy.
Bankruptcy
There are some others.  You need to be careful when executing any documents and read them carefully.  If there is something you don't understand, ask for an explanation and be sure you are comfortable with the response.
Like most insurance policies, limits will be set out in the contract.  Generally, the Florida limits are $1 million for each claim, with a maximum of $1 million in a year.   The amount payable to defer damages and defense costs are commonly from $100,000 to $5,000,000.  The amount of the premium is based on the limits.
Don't wait for something to happen before you secure this insurance.  The best time to buy it is before you make a mistake.  Speak with your insurance agent about the business you are in and what the consequences would be if you were saddled with a claim.  If you are in the market for a new agent, contact us.  One of our skilled representatives will be happy to talk you through the entire portfolio of options so that you can make the best decision for you, your company, and the future.
Please call us today at (407) 272-1976 or contact us for a free Florida insurance quote.