How to find cheap workers compensation insurance in Florida
For most companies, there are several types of insurance necessary to run their business successfully and safely. One of the most important types of insurance is workers compensation. The reason for this is because your employees are one of the biggest assets of the company and keeping them safe should be at the forefront of every company's concerns.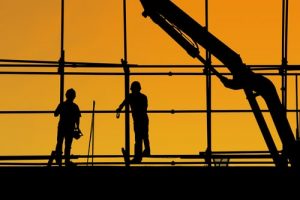 In Florida, there are many occupations that require having workers compensation insurance. However, just because it is required doesn't mean that it should be any old insurance. Yes, you want to look for a good deal and not pay too much, but you also want to ensure that our employees are covered and fully protected.
At ACI Insurance, we work with you to find you the best coverage at the lowest cost. Still not convinced that you need ACI workers compensation insurance? Let's take a look at some reasons why your company does need workers compensation insurance and how you can find the best rates in Florida.
Why buy workers compensation insurance?
Among other things, such as workers' safety, workers compensation insurance will help to keep your assets and money safe. That's right, workers comp insurance can keep your business from losing money. Workplace accidents are tragic, but they happen. That means that your company should be covered in case it happens there.
However, affordable insurance is available and, in the long run, it can help your company save quite a bit of money on workers medical bills or lawsuits. This comprehensive protection not only covers any expenses that workers who are injured on the job might have, but also any expenses that the company may have, which is extremely important and can really help a company in the long run.
Where can you find cheap workers compensation insurance in Florida?
ACI Insurance cares about the companies they work with and will do anything and everything they can in order to give them the best coverage possible for the lowest price. We are one of the leading independent Florida insurance agents and will work directly with you to find coverage that fits your every need. We will help you get the absolute best prices for high quality insurance by comparing over 40 different insurance carriers in the state.
We have provided high quality service for over a decade and are eager to do the same for you. Whatever your business insurance needs are, we can help. That includes finding the best workers compensation insurance for the lowest price! Rest assured that we will do everything we can to find the perfect coverage for you and your employees, guaranteed!
Contact ACI Insurance today for a free Florida insurance quote! Visit our website or call (407) 272-1976 today to find the best Florida workers compensation insurance for the lowest price. Your employees' safety and your savings are what matters to us, so don't hesitate. Contact us today and get a free quote and let us find the perfect workers compensation insurance for your company at the best price available.