Retail Lotto Bonds
ACI Insurance can help you become a lottery retailer in Florida as quickly and easily as possible. We'll get you approved for the retail lottery surety bond coverage you need as required by the state depending on your circumstances.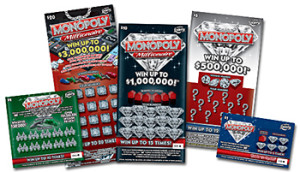 We also know all of the ins and outs of the process, so we can assist you with your lottery retailer application in Florida, and anything else that you need along the way.
You'll need Florida surety bonds for lotto sales when you're a retail store owner who's looking to conduct sales of lottery tickets and games. The surety bond you acquire is utilized to ensure you promptly pay the Florida lottery what is owed, and that you don't falsely manipulate or otherwise misuse the games or tickets.
Before you get your Florida retail lottery surety bond coverage, you first complete an application and send a small fee, and agree to a background investigation which covers both financial and criminal history.
After approval, your contract is good for four years. As an approved, contracted retailer for lotto sales, you'll enjoy a 5% commission of everything you sell, and an extra 1% commission on winning lotto tickets which you cash.
ACI Insurance can help you with your journey, and ensure that you get the Florida retail lottery surety bond you need, as quickly and with as little stress as possible.
Call our office today at 407.889.2612 and we'll provide you with more information on Florida surety bonds for retail lotto sales, and get you approved for the coverage you need to move ahead with your business.
Follow us to stay up to date, receive great offers & tips, and more:

View our business on Yelp