Notary Bonds
Affordable Notary Bond in Florida: Notary Bonds & Coverage
As a notary public, you are required to have the appropriate coverage and protection. Florida notary bonds can be obtained easily enough, and at an affordable price, and we'll eliminate all of the hassle and stress from the process while taking care of it for you immediately.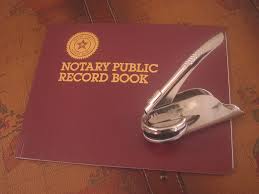 Some professionals may not at first understand why they need Florida notary bonds. The key point to remember is that you'll be handling sensitive documents with personal information, and documents which can offer serious consequences in cases of incorrect details or mishandling, as a notary public. Surety bond coverage therefore is a requirement, but would also be something most professionals would seek out in either case, to protect themselves, and to ensure the individuals and businesses they work with that they are reputable and in good standing.
A notary bond in Florida has a required minimum of $7,500. These Florida notary bonds last for a period of four years.
In addition to a notary public surety bond in Florida, many professionals also choose to add on additional coverage and protection, such as an error and omissions policy.
Contact ACI today by calling 407.889.2612, and we'll be happy to provide you with a free quote and consultation, while providing you with affordable rates on Florida notary bonds and the complete protection you need.
Follow us to stay up to date, receive great offers & tips, and more:

View our business on Yelp